This year the West Sussex Guitar Festival inlcudes a recital by the world renowned guitarist Xuefei Yang.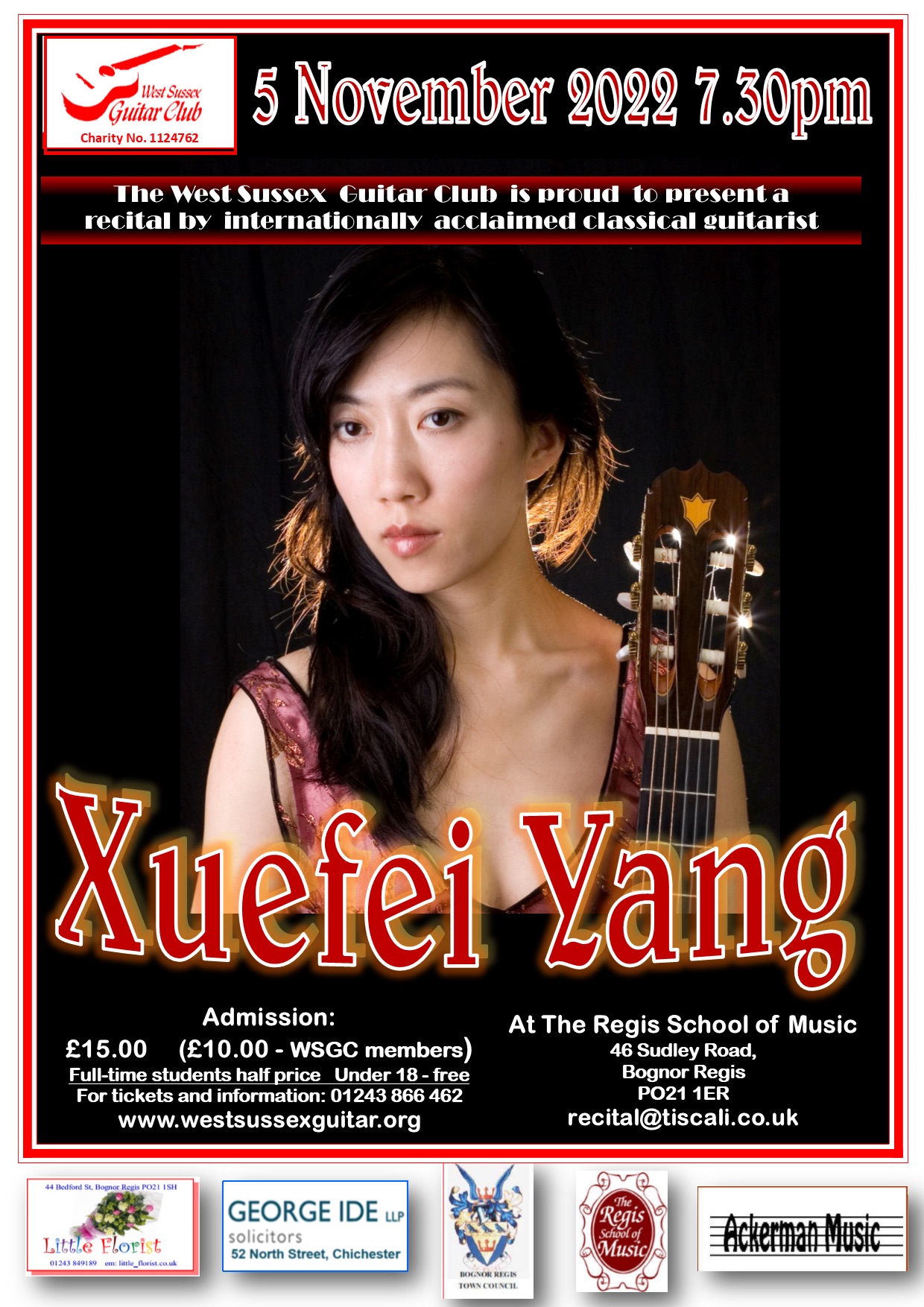 Having performed in many countries, she now enjoys the reputation of a world celebrity. Xuefei first performed for us when still studying at the Royal Academy on Music in London. Since then she has payed for the Club many several times, and each time we have been treated to an extraordinary performance!
Please click here to read about Xuefei's last performance at the Club.
Admission : £15.00 (£10.00 club members)
Full time students: half price. Under 18s - free
Tickets and further details are available from our Ticket Hotline
Are you interested in membership of our friendly club? Please click here for further details.